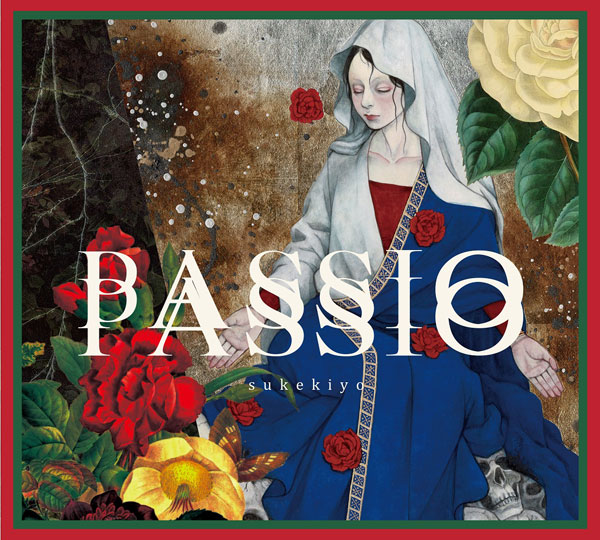 PASSIO
Video & audio compilation
RELEASE DATE : 2019.2.18

TYPE : Venue Only Edition【Available in limited quantity】
PRICE : ¥7,870 (tax out)
DISC : 2disc
FORMAT : Blu-ray+CD
CATALOGUE NO. : PZSK-028~029

Manufacured by sun-krad Co., Ltd.
Distributed by sun-krad Co., Ltd.

※Contents, title and version are subject to change without notice.
※Available in limited numbers. Until supplies last only.
※At the moment, this product is not planned to be on sale at the Official Online Shop.
DISC 1 [Blu-ray]
sukekiyo 2018 live 'naburi jigoku'
Jan. 14th (Sun.) 2018, Yokohama BAY HALL
01

kisses

02

純朴、無垢であろうが -jyunboku, muku de arouga-

03

マニエリスムな冷たい葬列者 -mannerism na tsumetai souretsusya-

04

艶 -en-

05

首吊り遊具 -kubitsuri yuugu-

06

されど道連れ -saredo michizure-

07

12時20分金輪際 -12 ji 20 pun konrinzai-

08

耳ゾゾ -mimi zozo-

09

黝いヒステリア -aoguroi hysteria-

10

死霊のアリアナ -shiryou no ariana-

11

vandal

12

anima

sukekiyo 2018 live 'gyakushuu no naburi jigoku' -shikkoku no gi-
May 15th (Tue.) 2018, CLUB CITTA'

01

黝いヒステリア -aoguroi hysteria-

02

グニャ結論。そして血眼。 -gunya ketsuron. soshite chimanako.-

03

襞謳 -hidauta-

04

死霊のアリアナ -shiryou no ariana-

05

艶 -en-

06

首吊り遊具 -kubitsuri yuugu-

07

leather field

08

vandal

09

anima

10

嬲り -naburi-
◆documentary footage
DISC 2 [CD]
01

論外な生き物として -rongai na ikimono toshite- (Demo Ver.)